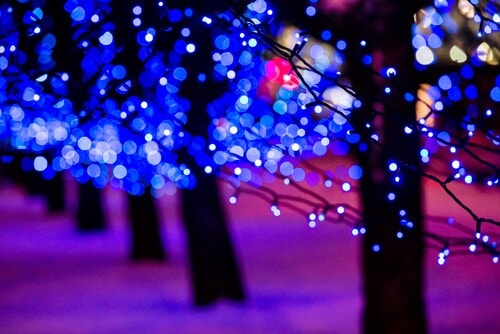 Drive Through Christmas Lights Displays 
Christmas is coming! You may already be enjoying the season with beautiful Christmas decorations, lights, events, and more. Have you taken your family through the festive drive through Christmas lights displays in your area?
The Wayne County Light Fest in Metro Detroit, Michigan is a great place to start. The display is decorated beautifully outdoors with miles of beautiful LED lights. At the end, families can visit Santa's workshop. The cost is only $5 per vehicle.
What makes drive through Christmas lights displays so special?  For our family we get in our jammies, bring some snacks, and enjoy the wonder of Christmas in the warmth and comfort of our car. There's no getting out to walk. It's perfect, especially in those cold weather temperatures. We play our Christmas music in the background which makes it even more special and festive.
If you don't have a working family vehicle, get creative and contact friends and family and make a fun event out of it together.  You could also call an Uber driver to take you and friends through the light displays as well.  The possibilities are abundant and worth the effort.