Auto Maintenance FAQ: Your Common Questions Answered
If you have questions about auto maintenance, Suburban Chrysler Dodge Jeep Ram of Farmington Hills is here to help. Your local auto shop near Novi and Livonia can help you sort out the details of properly maintaining your prized ride. Whether you're curious about oil change intervals or wear and tear to brake components, our experts can fill you in. Below, you'll find some of our most common service center questions along with succinct answers to point you in the right direction. If you have further questions, reach out to our staff.
When Should I Get My Vehicle's Oil Changed?
The answer to this question depends on the vehicle you drive and your own particular driving habits. For the most part, it's recommended to schedule an oil change every 3,000 to 5,000 miles. However, manufacturers also have recommended oil change intervals for individual models. You may be able to find this information in your owner's manual or by consulting the technicians at your local auto shop near Northville.
What is MOPAR?
MOPAR is the parts and performance organization for FCA. If you're buying parts for a Jeep, Ram, Dodge, or Chrysler product, it comes from MOPAR. These components include everything from factory replacement components to add-on accessories.
What Kind of Tires Should I Get for My Car?
All-season tires are the typical choice for most drivers. These well-rounded tires are designed with a tread pattern and rubber compound that perform well in both warm and cool temperatures. Many drivers near West Bloomfield also choose to have a second set of winter tires to better cope with the icy conditions often encountered in Michigan. Other specialized tires for dry performance, off-roading, and more are available.
How Often Should I Replace My Car Battery
A working battery is critical for any vehicle to function properly. Everything from ignition to radio play relies on these components. Batteries do last a long time, but they unfortunately don't last forever. Most car batteries are rated for about five years of regular use, though this can depend on brand and type. Car battery lifespan can also depend on factors like extreme temperatures and higher mileage. An auto technician can check your battery level and let you know if you're due for a new one.
What's the Point of a Wheel Alignment?
Each car has specific wheel alignment setting to promote proper safety, handling, and comfort. That is, specific settings for its wheels' orientation. Ideally a car's wheels are oriented to turn straight and true, resulting in a smooth and comfortable ride. Unfortunately, pot holes and other obstacles can sometimes knock wheels out of alignment. This can result in excess tire wear, diminished handling, and more. Auto technicians have special equipment that can detect if your wheels are out of alignment and can correct the problem quickly.
How Can I Schedule a Service Appointment?
You can schedule your next service appointment online in minutes. Head over to our scheduling page to tell us what kind of car you have, what kind of service you need, and which date and time you prefer. You can also schedule an appointment by giving us a call or stopping by to chat in person near Plymouth.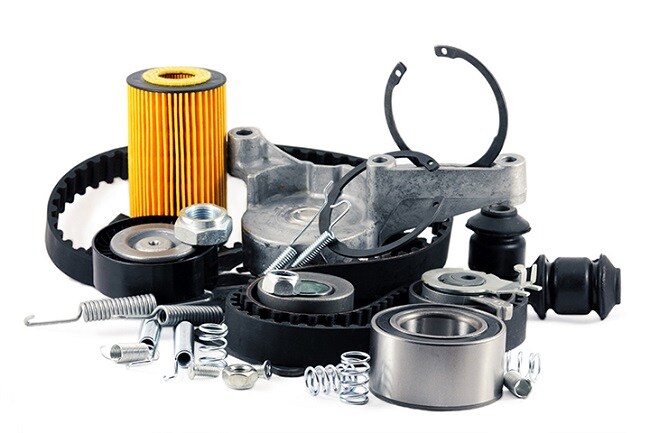 Hours
Monday

09:00AM - 08:00PM

Tuesday

09:00AM - 06:00PM

Wednesday

09:00AM - 06:00PM

Thursday

09:00AM - 08:00PM

Friday

09:00AM - 06:00PM

Saturday

10:00AM - 04:00PM

Sunday

Closed