Springtime Services to Get Your Car Ready for Warmer Weather
Vehicle maintenance is an ongoing effort that requires routine visits to your local service center near West Bloomfield and Plymouth throughout each year. Here at Suburban Chrysler Dodge Jeep Ram of Farmington Hills, we recommend coming in at the start of each spring to take care of a few common post-winter services. These various kinds of maintenance can restore your vehicle to proper condition before the weather gets warmer.
Tire Services
Tire Change: Whether you're eager to install season-appropriate summer tires or your old tires are simply worn down from winter road conditions, we're happy to install a fresh set so that you can fully enjoy your vehicle in spring and summer.
Tire Rotation: This simple service is recommended for every change of the season. Moving each tire to a different position can help the whole set wear evenly together and last longer overall.
Pressure Check: Temperature fluctuations can wreak havoc on tire pressure, so having yours checked is important as daily temperatures rise. If your tire pressure is improper, our technicians can quickly correct it.
Front-End Alignment: Running over Michigan potholes is a quick way to knock a car's chassis out of alignment. We can check your vehicle's alignment this spring to make sure the winter potholes didn't cause any problems.
Fluid Services
Oil and Filter Change: Oil changes are common enough services that we recommend them at the start of every new season. We'll drain out the old oil and filter and swap them for new stuff. It's a great baseline of maintenance to kick off the spring season.
Coolant Top-Off: As temperatures rise coming out of winter, you'll want to make sure your engine can regulate its temperature effectively and avoid overheating. That's why we recommend having your car's coolant drained and filled anew to the proper level.
Wiper Fluid Top-Off: You've likely spent all winter spraying wiper fluid on your windshield to help clear off snow, salt, and other gunk. By the time spring arrives, you may need to top off the fluid that's been depleted.
Cleaning Services
Exterior Wash and Wax: Snow, salt, sand, and other road contaminants can turn the exterior of your car into a mess over winter. This spring, you can bring your car back to its aesthetic height with a professional wash and wax. We'll wash off the grime then apply a coat of fresh wax to keep the shine lasting longer.
Interior Cleaning and Vacuum: Drivers and passengers often bring mud and salt inside the car with them during winter. Our staff can vacuum out the remnants of winter as part of your spring cleaning.
Vehicle Detailing: Want to feel like you're driving a new car again after the rigors of winter driving near Northville? Having your car professionally detailed can bring back that fresh-from-the-lot feeling.
Batter Service
Battery Check: Extreme temperatures can sap the energy from a car or truck battery. After winter is over, you may be left with a battery that's tapped. We can use our special equipment to check the charge of your battery and let you know if it's time to get a new one.
Battery Replacement: If your car needs a new battery, we can make sure it gets the proper fit and rating. Our team can install the new unit in a matter of minutes.
Schedule Service with Suburban Chrysler Dodge Jeep Ram of Farmington Hills
Our service center near Novi and Livonia can help your car get ready for spring and summer. Schedule your next appointment online or on the phone -- our team of technicians are ready to get to work!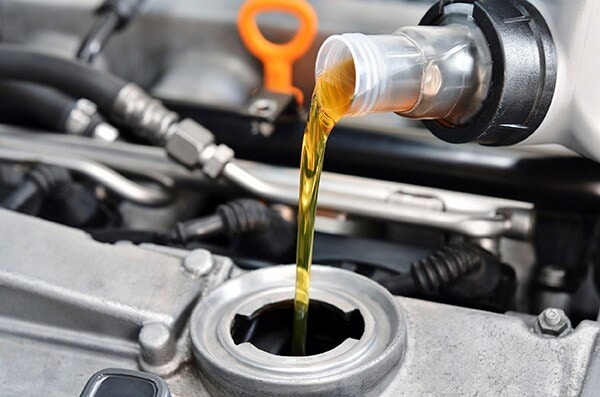 Hours
Monday

07:00AM - 06:00PM

Tuesday

07:00AM - 06:00PM

Wednesday

07:00AM - 06:00PM

Thursday

07:00AM - 06:00PM

Friday

07:00AM - 06:00PM

Saturday

08:00AM - 02:00PM

Sunday

Closed
Contact Us Today